World News
Russia-Ukraine War: Volodymyr Zelensky, once a comedian, is now Ukraine's real hero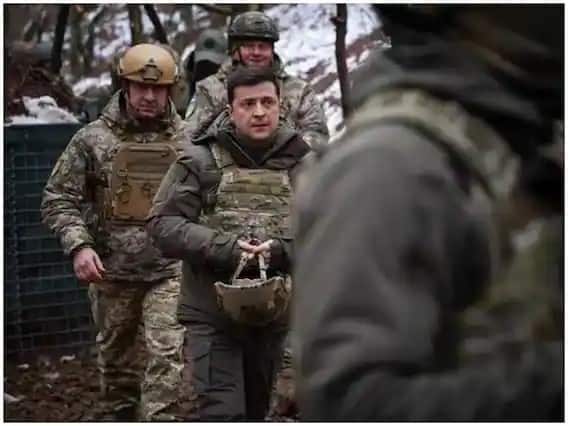 Ukrainian President Volodymyr Zelensky was a Jewish family who spoke Russian when he was living with his family in the south-eastern part of the country, and his father even banned Zelensky from going to Israel. Instead of studying abroad, Zelensky studied law in his own country. After graduation, he chose acting and especially comedy. From there, in 2010, he became Ukraine's top entertainer with the TV series 'Servant of the People'. In this series, Zelensky played the role of a popular high school teacher, who eventually becomes the country's president after being harassed by corrupt politicians.
After a few years of the series, Zelensky actually becomes the President of Ukraine, and this week the Russian military is firing rockets at his country, especially in historic Kiev. The situation has become such that there is a state of fear all over the world and Zelensky's new role has probably now become that of the hero of the 21st century. Even under these circumstances, 44-year-old Zelensky has refused to leave Kiev, while he says that he is a target of Russia. Political observers who once considered Zelensky to be weak say they are inspired by his example.
For example, when the US offered to get him out safely, Zelensky replied on Friday, "I want a weapon, not a safe way." Russia attacked Ukraine on Thursday, and on a third day, Saturday. The Russian army continued to advance in the border of Ukraine. However, after the start of the war, Zelensky criticized the US for not making significant efforts to protect Ukraine. Here he meant military aid or expediting the process of Ukraine's inclusion in NATO.
,