World News
Russian Satellite: Iran came in support of Russia, will control Russian satellite from day one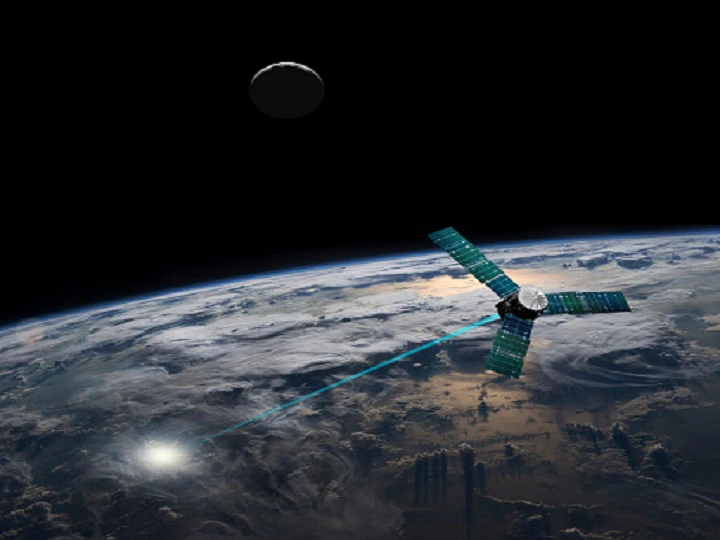 Russian satellite: On the one hand, there is a fierce war going on between Russia-Ukraine. There is no sign of the end of this war yet. Meanwhile, Iran said on Sunday (August 7), it will control the satellite to be launched by Russia within a few days from day one. Also rejected reports that he would help Moscow in the Ukraine War. In fact, an Iranian remote sensing satellite named Khayyam is about to be launched on Tuesday (August 9) from the Baikonur Cosmodrome in Kazakhstan. Russia's State Space Corporation gave this information earlier this week.
"All orders relating to the control and operation of this satellite will be issued from day one and immediately after launch by Iranian experts based in Iran's space bases," the Iranian space agency said in a statement. The Washington Post reported on Thursday (August 4) that according to unnamed Western intelligence officials, "Russia has been using satellites for several months or more to aid its war effort in Ukraine before allowing Iran to take control." is planning.'
Will Russia use satellites in war?
He said the satellite would provide Tehran with "unprecedented capabilities, including continued surveillance of sensitive facilities in Israel and in the Gulf", but the report said Moscow was earlier using the satellite to "enhanced surveillance of military targets" in the Ukraine conflict. will do for The Iranian space agency rejected the claims, saying that 'no third country has been able to access the information sent by the satellite because of its encrypted algorithm'.
Know after whom the satellite was named
The Iranian agency said earlier this week that the satellite, apparently named after 11th-12th century Persian polymath Omar Khayyam, was intended to "monitor the country's borders, increase agricultural productivity and protect water resources and natural resources". To monitor disasters'. Actually, the announcement about the new satellite was made two weeks after Russian President Vladimir Putin's visit to Tehran.
Refusal to use ballistic missiles
Iran insists that its space program is only for civilian and defense purposes. Does not violate the 2015 nuclear deal between Iran and world powers or any other international agreement. Western governments are concerned that satellite launch systems could incorporate technologies that could be used in ballistic missiles capable of delivering nuclear weapons, something Iran has always denied making.
Iran's first satellite put into orbit in 2020
In fact, Iran successfully placed its first military satellite in orbit in April 2020, which received a strong rebuke from the United States. In March, the Iranian military's Revolutionary Guards announced that it had successfully placed a military 'reconnaissance satellite', Noor-2, into orbit.
Read also:
Bihar Politics: Rar in NDA! BJP's counterattack on JDU's war – Whom Lalan Singh is accusing, only he can tell
Rar in Bihar NDA, RCP Singh created a political struggle! Lalan said – only one owner of JDU, whose name is Nitish Kumar
,