World News
Sri Lanka crisis: Truck driver dies in queue for 5 days at petrol pump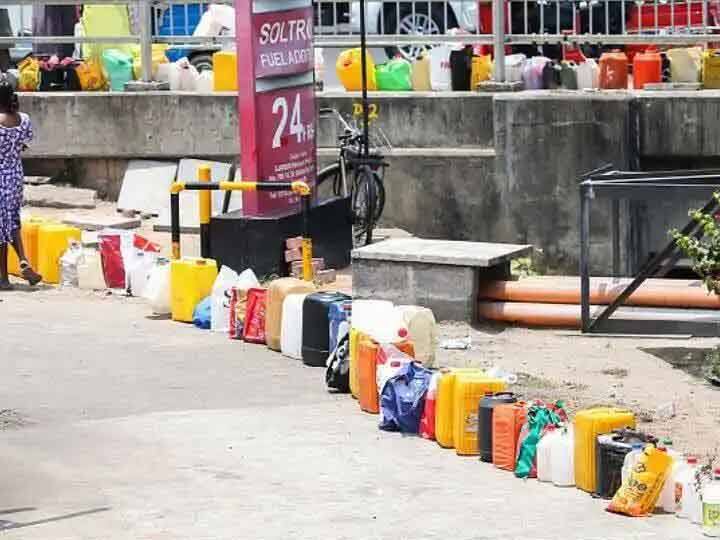 Sri Lanka Crisis: A 63-year-old truck driver died in Sri Lanka after standing in a queue for five days at a filling station in the country's Western Province. According to media reports, the 10th death occurred on Thursday due to a long wait for the purchase of fuel in the debt-ridden country. Police said that the man was found dead inside his vehicle while waiting in a queue at the filling station in Anguruwatota.
According to the Daily Mirror newspaper, the number of people who lost their lives in queues has now gone up to 10 and all the victims are men in the age group of 43 to 84 years. Most of the queuing deaths are due to cardiac arrest.
A 53-year-old man died a week ago
A week ago, a 53-year-old man died while waiting in a queue for several hours at a fuel station in Panadura, Colombo. It is being told that the person died of a heart attack while waiting in the queue in a three-wheeler.
The situation in Sri Lanka is very bad
Sri Lanka is facing the biggest economic crisis since independence. Sri Lanka's economy is facing extreme fuel shortage, rising food prices and shortage of medicines. The current shortfall is compounded by the government's inability to issue letters of credit to the state-owned Bank of Ceylon for fuel imports.
Read also:
Viral Video: The plane caught fire while landing on the runway, the passengers fled after saving their lives
Digital Nomad Visa: Indonesia's new visa scheme, a chance to stay tax-free in the country for five years, with this condition
,