World News
There was no talk between Imran Khan and the government, Shahbaz Sharif refused to fulfill the demands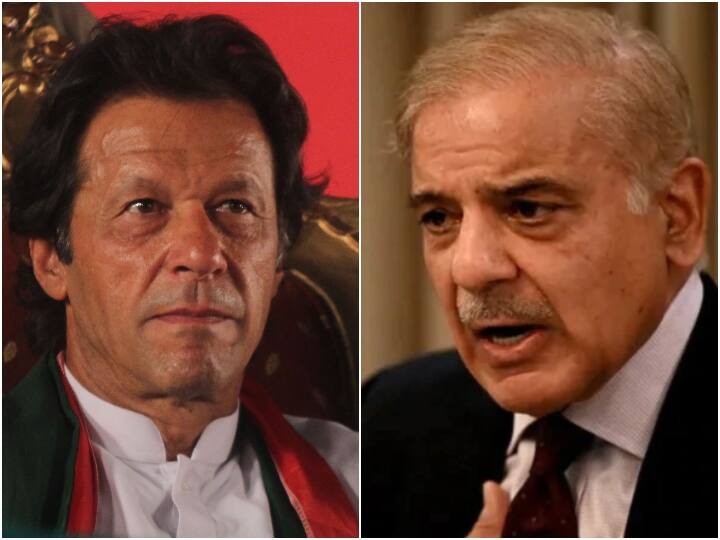 Pakistan PTI Long March: The earthquake in the politics of Pakistan does not seem to be calming down. There is no talk between Prime Minister Shahbaz Sharif and former PM Imran Khan. Prime Minister Shehbaz Sharif said that DGISI held a press conference taking him (Imran) into confidence. Imran Khan had offered to talk through a common friend.
He said that Imran Khan wanted to hold talks on two matters. One on the appointment of a new army chief and the other on the date of early elections. PM Shahbaz refused to discuss these issues and tried to start talks on Charter of Democracy and Charter of Economy.
There was no talk between the government and the former PM
Apart from this, Prime Minister Shahbaz Sharif refused to agree to Imran Khan's offer for talks on the selection of the new army chief. Imran Khan said that for those spreading rumors about my MTG in Lahore, the reason for our return was that Lahore was close and we had decided not to go at night. My only demand for 6 months is that the date of fair and free elections should be given soon. If talks are to be held, this will be the only demand.
latest video
PTI is taking out march
Former Pakistan Prime Minister Imran Khan started his long march on Friday (October 28) demanding early elections. Tension was also seen in Pakistan on Friday after hundreds of supporters of Imran Khan gathered at Liberty Chowk in Lahore. Former Prime Minister Imran Khan is taking out this march so that there is pressure on the government and it should announce the dates of the general elections soon. PTI chief Imran Khan plans to reach Islamabad on November 4.
His party has named this protest as Hakiki Azadi March which means march for the real freedom of the country. Earlier, Imran Khan had said in a video message that the protest is not for personal or political interest, but its purpose is to give real freedom to the country.
Islamabad Police took this step
Pakistan PM Shehbaz Sharif had formed a 9-member committee to hold talks with Imran Khan regarding the Long March. Meanwhile, Islamabad Police on Saturday took a major step by stopping hotels and guest houses from providing accommodation facilities to his supporters who took part in the rally led by former Pakistan Prime Minister Imran Khan.
read this also-
Pakistan: Imran Khan's troubles increased, people involved in Azadi March banned from staying in hotels