World News
Turkey Syria Earthquake Live Updates: Death toll from earthquake in Turkey-Syria crosses 7700, more than 40 thousand injured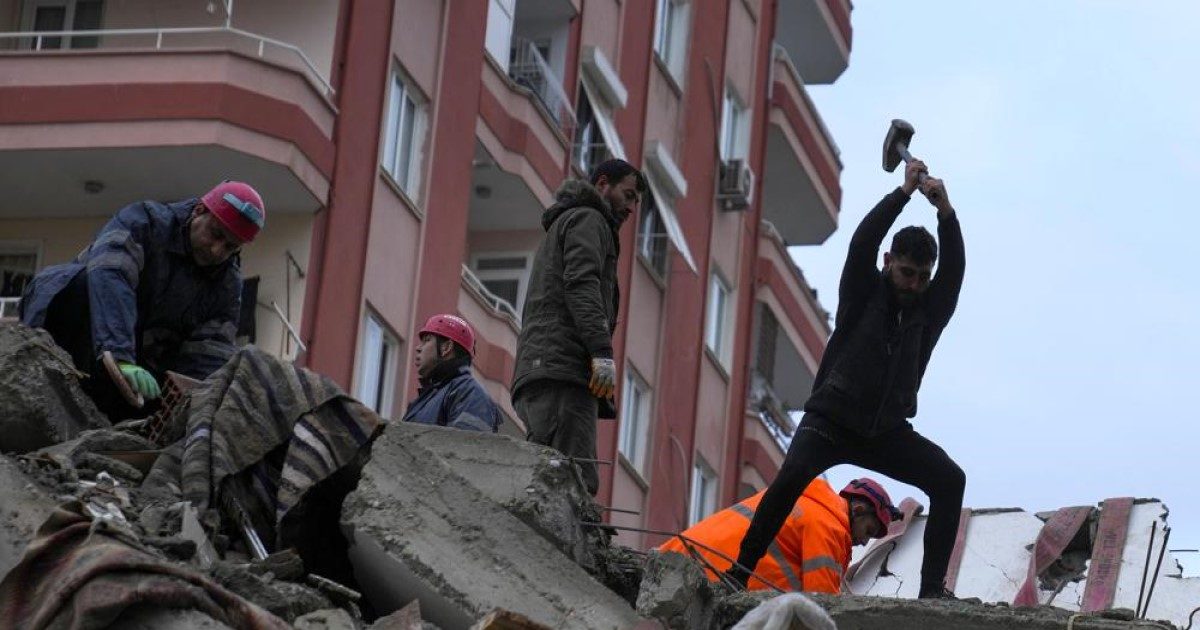 Aden (Turkey). The death toll has risen to 7726 due to the powerful earthquake in Turkey and neighboring country Syria on Monday. While 42,259 people are reported to be injured. Turkey's Vice President told that 5894 people died and 34,810 people were injured. At the same time, according to the report of CNN, 1832 people have died in Syria and 3849 people have been injured.
At the same time, the director of the Turkish Disaster and Emergency Management Agency told that at least 5,775 buildings have collapsed due to the earthquake. At the same time, the Turkish minister told that about 7500 Turkish soldiers are engaged in the rescue operation. According to CNN's report, Turkey's Defense Minister told that 1500 soldiers will be involved in the rescue work on Wednesday. At the same time, 75 military aircraft are engaged in rescue work in the affected area.
On Tuesday, the President of Turkey has imposed a state of emergency in 10 southern provinces for three months. The tremor was felt on both sides of the border before sunrise and people had to come out despite the cold and rain. Many buildings have been destroyed by the earthquake and aftershocks are still being felt. Rescuers and residents in various cities are trying to pull out survivors from collapsed buildings.
Read more…