World News
Ukraine's army began to overwhelm Russia, took back several thousand square km of its land in 11 days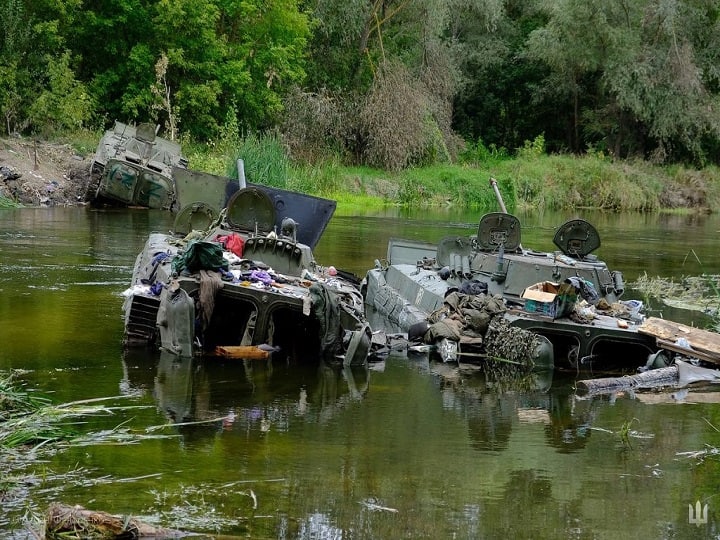 Russia- Ukraine War: Ukraine is now making a comeback in the 7-month-long war between Russia and Ukraine. Ukraine had suffered a lot in the early days of the war. Due to this war, many Ukrainians became homeless from their homes, but now the picture of this war is slowly changing. In the past, the news from Ukraine has surprised everyone. Ukraine recaptured about 3000 square kilometers of its land from the Russian army.
The Russian army has also announced to return to Kharkiv with the evacuation of the area. On behalf of government officials of the Ukrainian capital Kyiv, it has been said that the Ukrainian army is gaining advance not only in the north and south of Kharkiv but also in the east.
What did President Zelensky say?
President Zelensky said on Thursday evening that Ukraine's military had taken back 1,000 square kilometers of territory. On Saturday evening again, he said that Ukraine had once again taken back its land on an area of ​​2,000 square km. On the other hand, the Ministry of Defense of Russia has also accepted the withdrawal of its troops from Izyum and Kupiyansk.
Zelensky is seen celebrating
A video has surfaced of Ukrainian President Volodymyr Zelensky, in which he is seen celebrating with his soldiers. The Ukrainian army chief said, "Ukraine has taken back 3000 square kilometers of its land from Russia in the war. The Ukrainian army did this work in just 11 days of September. If the Ukrainian army fight with such confidence If you keep doing it, consider the defeat of Russia fixed."
A total blackout in the Kharkiv & Donetsk regions, a partial one in the Zaporizhzhia, Dnipropetrovsk & Sumy regions. RF terrorists remain terrorists & attack critical infrastructure. No military facilities, the goal is to deprive people of light & heat. #RussiaIsATerroristState

— олодимир еленський (@ZelenskyyUa) September 11, 2022
electricity problem
Significantly, due to this war, the last reactor of the nuclear plant located in the Zaporizhia region of Ukraine has also been closed. Due to this, electricity is not being able to supply in many areas of Ukraine. The International Atomic Energy Agency had told the plant to be closed in the midst of the war to avoid an accident. On the other hand, French President Emmanuel Macron has asked Russia to withdraw its army from the region so that the power problem can be resolved.
Also read: