World News
Violent protests at the largest iPhone manufacturing factory in China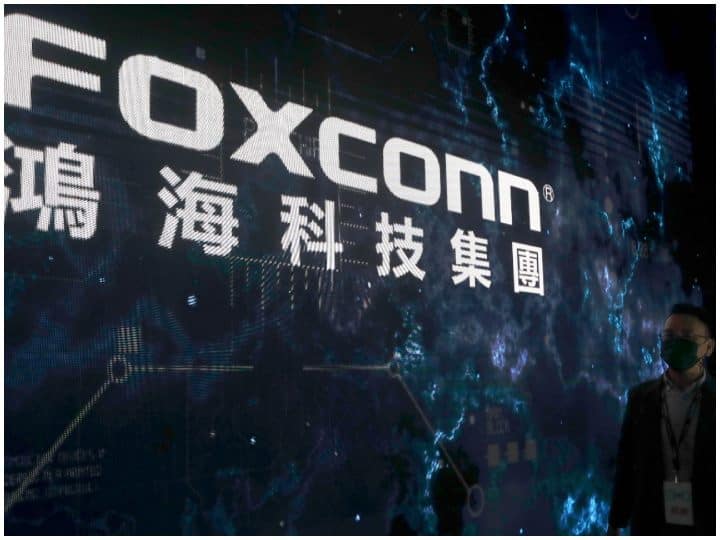 China Violence iPhone City: There has been news of violent demonstrations of workers in the world's largest Apple iPhone factory located in China. This protest has been done by the employees of Foxconn factory located in Zhengzhou, Henan province of China. There is resentment among these factory workers over the strict Covid restrictions and non-payment of salaries. There is also panic among these employees due to the rapid spread of corona infection.
Foxconn is the world's largest contract electronics manufacturer, assembling gadgets for several international brands including Apple. Apple's iPhone 14, launched in September, is assembled at Foxconn's factory.
Employees angry over strict Covid rules
Many videos of the performance of Foxconn factory employees are becoming increasingly viral on social media. In the viral video on social media, it is seen that dozens of employees are demonstrating on the road and raising slogans. Anti-riot police are also seen stationed there. Employees are also clashing with the policemen.
News Reels
According to Reuters news agency, workers at the world's largest Apple iPhone factory in China were beaten and detained over a contract dispute amid restrictions imposed due to the coronavirus. This is visible in some videos posted on social media on Wednesday and the factory workers also gave this information.
Videos from the factory on Chinese social media showed thousands of masked protesters confronting police in white protective suits. One man was hit on the head with a stick and another is seen being taken away with his hands tied behind his back.
Hundreds of workers joined protests at Foxconn's flagship iPhone plant in China, with some men smashing surveillance cameras and windows, footage uploaded on social media showed: Reuters

— ANI (@ANI) November 23, 2022
Foxconn factory is famous as iPhone City
This factory of Foxconn located in central China is also known as iPhone City. More than 2 lakh employees work here. Most of the world's iPhones are assembled in this factory. Strict lockdown has been imposed in Zhengzhou area since several cases of Kovid-19 were reported. Employees in the Foxconn factory are also forced to work amid these restrictions.
Videos of the factory have gone viral in the past as well.
Some videos of this factory had also appeared on social media earlier. In these videos that went viral on October 31, some workers were seen running away by scaling the wall of the Foxconn factory. At that time it was said that after some factory workers were found corona infected, the scared workers were running away with their belongings in their hands. He was apprehensive that the government would lock the workers in the factory itself. After the lockdown was implemented, the people working here were in panic.
There is resentment along with fear about the Zero Covid policy being adopted by the government here among the workers working in Chinese factories. Under this policy, the Chinese government enforces strict lockdown wherever corona cases come to the fore. Along with this, it quarantines the infected people.
Due to this strict policy of the Chinese government, the people of the factory are facing a lot of problems. Apple Inc had earlier warned that new iPhone 14 models would be available in the market with a delay due to restrictions imposed on the Zhengzhou factory.
Also read: Corona would have been uncontrollable in China! Rapidly increasing positive cases, lockdown like situation in many cities, health officials in worry