World News
White supremacist mindset, no place for hate crimes in America: Biden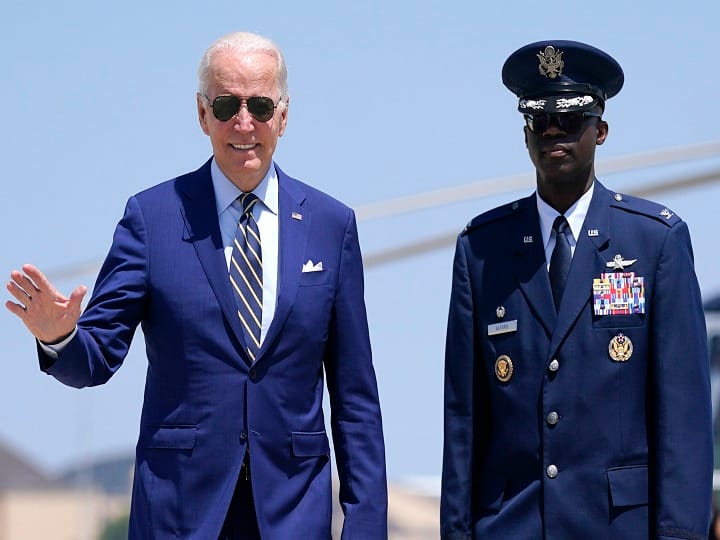 Joe Biden Hate-Fuelled Violence: Racial remarks against other communities keep happening every day in America. On this issue, US President Joe Biden addressed the 'United We Stand' conference held at the White House. He said that there is no place in America for violence of any kind because of the mentality that best regards whites and hatred against other communities.
Biden also mentioned the violent incidents happening with Hindus, Sikhs and Muslims in America in the conference. "Whatever our backgrounds, our beliefs, we will stand united against violence caused by hatred," Biden said. They also believe that an attack on one group is actually an attack on all.
What did Biden say about the presidency?,
Biden said that when he saw racial remarks against other communities, the idea of ​​​​running for the presidency came to his mind. He was teaching and he thought that reading was the best job for him.
What Biden said about the Charlottesville incident,
A white supremacist rammed a car into a crowd of protesters in Charlottesville in 2017 and the incident changed everything for them. They feel that our story is about uniting people as one country and one America. Biden also said that America's ideology is that everyone should be treated with equality and dignity and this idea ensures an inclusive, multiracial democracy and because of this idea America does not harbor hatred.
What Biden Said to Various Religious Groups,
Biden said that unfortunately incidents of violence due to hatred are not new in America. Violent incidents are taking place against various religious groups, anti-Jewish, anti-Catholic, anti-Mormon, anti-Muslim, anti-Hindu, anti-Sikh. Friends, the line of hatred never fades completely, it is only hidden.
Indian-American Community What is Halia Case,
Biden said his administration would use every federal resource to help communities that have been victims of hate crimes. There have been many cases of hate crimes against the Indian-American community in America. In California, on September 1, a man made racist remarks on an Indian-American.
In Texas too, a Mexican-American woman abused four Indian-American women on August 26 and made racist remarks against them. Indian-American lawmaker Pramila Jayapal also recently told that a man had sent her objectionable and hate messages over the phone and instructed her to return to India. Jaipal is the first Indian-American lawmaker, aged 55, to represent Seattle in the US House of Representatives.
Also read: SCO Summit 2022 Live: SCO meeting started in Samarkand, America's special eye on Modi-Putin meeting