World News
Who is James Marape? The leader of Papua New Guinea, who came into limelight by touching the feet of PM Modi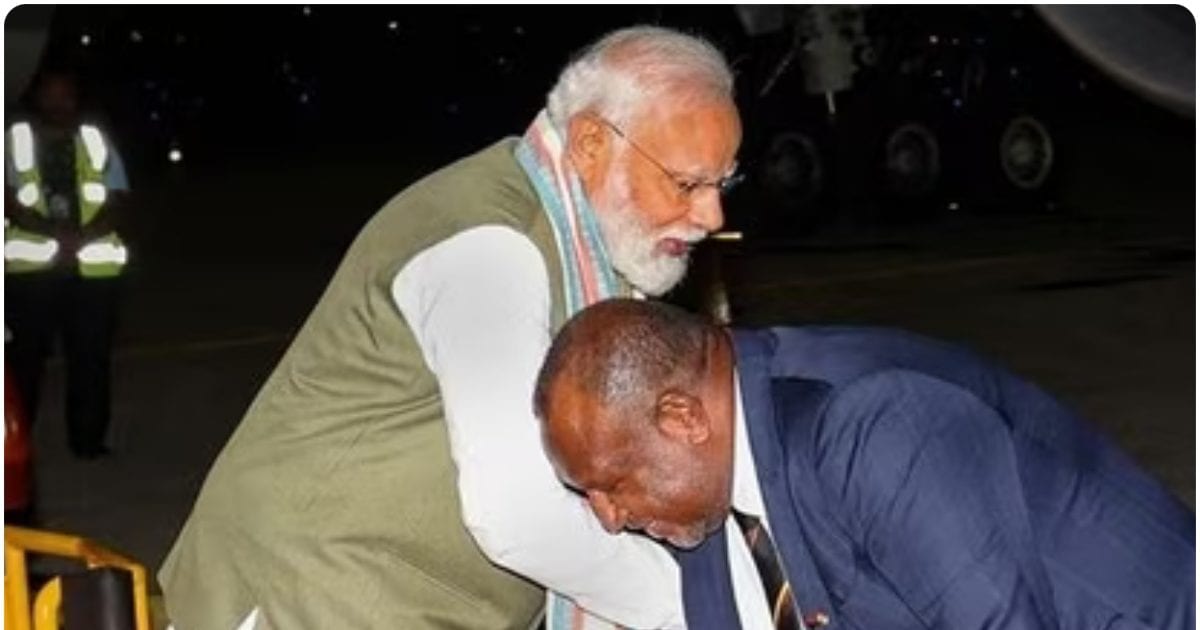 Port Moresby. Prime Minister Narendra Modi reached Papua New Guinea on Sunday in the second leg of his three-nation tour. This is the first visit of any Indian Prime Minister to Papua New Guinea. Papua New Guinea Prime Minister James Marape received the Indian Prime Minister at the airport, who touched PM Modi's feet as a mark of respect.
Usually Papua New Guinea does not formally welcome any leader who arrives after sunset, but it was an exception for Prime Minister Modi and he was formally welcomed. Sharing some pictures of the ceremonial reception on his Twitter handle, Prime Minister Modi described it as a 'very special welcome'. The Indian community also warmly welcomed the Prime Minister.
Reacting to James Marape's 'feeling' for PM Modi, BJP national spokesperson Sambit Patra tweeted, 'Prime Minister of Papua New Guinea respects PM Narendra Modi by touching his feet. This profound scene is an example of India's development and influence under the leadership of PM Modi.
Papua New Guinea's Prime Minister James Marape is being talked about since PM Modi touched his feet, so let's know about him:
James Marape has been serving as the Prime Minister of Papua New Guinea since 2019 and belongs to the Pangu Pati political party.
Marape, 52, made an exception by doing this especially for PM Modi. He has not done this for any other leader of the world.
James Marape earned a Bachelor of Arts degree in 1993 from the University of Papua New Guinea.
James Marape also holds a Post Graduate Honors in Environmental Science and a Master's degree in Business Administration.
James Marape is the 8th Prime Minister of Papua New Guinea and has also held important cabinet positions in governments in the past.
James Marape has also served as Parliamentary Secretary for Works and Transport, and has been part of the Parliamentary Referral Committee on Intergovernmental Relations.
James Marape resigned from the People's National Congress party in 2019 and then joined the Pangu party.
According to a report in the Guardian, in 2020, an unsuccessful attempt was made to topple James Marape's government through a no-confidence motion.
,
Tags: narendra modi
FIRST PUBLISHED : May 22, 2023, 07:20 IST