World News
Who was Queen Elizabeth II, who died at the age of 96, everything about her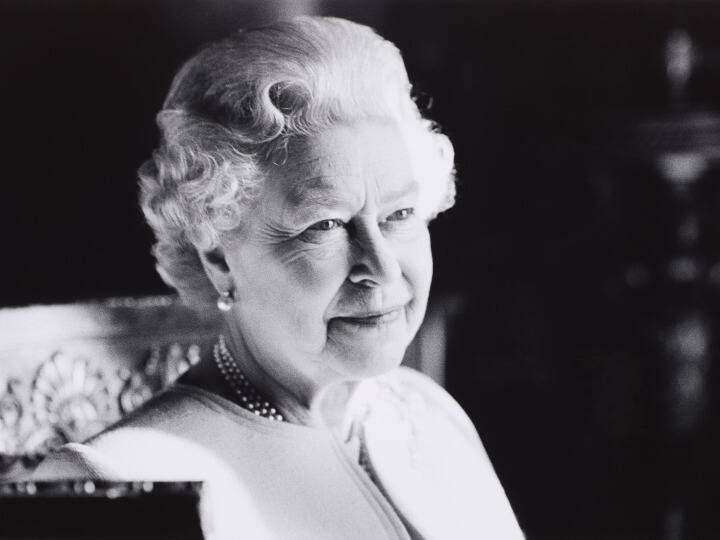 Britain Queen Elizabeth Second Died: Queen Elizabeth II of Britain was known as the Queen of Britain ruling India. A queen who remained queen till her death. According to Buckingham Palace, after doctors expressed concern over the Queen's health, she was kept under medical observation in Balmora. By then Prince Charles had reached Balmora with the Duchess of Cornwall. The Duke of Cambridge had also arrived and finally the royal family announced the Queen's departure from the world.
The Queen died peacefully at Balmoral this afternoon.

The King and The Queen Consort will remain at Balmoral this evening and will return to London tomorrow. pic.twitter.com/VfxpXro22W

— The Royal Family (@RoyalFamily) September 8, 2022
Had met Liz Truss just a day ago
Queen Elizabeth II met with Britain's new Prime Minister Liz Truss on Tuesday. After this, the concern about his health had reduced a bit. She was seen shaking hands with PM Liz and the Queen was smiling. His absence in the last moments from the virtual meeting of the Privy Council of the senior minister had said a lot about his health without saying anything.
a bubbly little girl who became queen
Queen Elizabeth II was born on 21 April 1926. Then there was the rule of his grandfather, grandfather George V. His father Albert, later known as George VI, was the second son of George V. His mother was Elizabeth, Duchess of York. This was later known as Elizabeth. Then the queen became known as Elizabeth II.
His sister Princess Margaret and he was taught at home by his mother and a teacher. In the year 1950, his nanny Crawford wrote a biography on Elizabeth and her sister called The Little Princesses. In this, he was told about Queen Elizabeth II that he was very fond of horses and domestic dogs. She was very disciplined and had a responsible nature. In this, his sister cousin Margaret Rhodes describes her as a bubbly little girl, but very sensitive and gentle.
Queen had become in 25 years
Britain's Queen Elizabeth II and Prince Philip, the Duke of Edinburgh, were married on 20 November 1947. Elizabeth's husband Philip was her distant relative. Elizabeth fell in love with him at the age of 13. People thronged outside Buckingham Palace for a glimpse of this royal couple. At the time of the wedding of this royal couple, India was preparing to celebrate its independence. The couple's first child, Prince Charles, was born in 1948. After this, Princess Anne was born at Buckingham Palace in 1950.
When the couple was on a tour of Kenya in 1952 after about five years of marriage, during their same tour, the ill-fated King George VI died on 6 February 1952, and everything changed on this day. At that time Princess Elizabeth was only 25 years old, she returned from the tour as a queen. He was coronated on 2 June 1953 at Westminster Abbey. Since then, she has worked with 14 Prime Ministers of Britain, although she left the world before working with the 15th PM Liz Truss. Britain celebrated Platinum Jubilee three months ago on the completion of 70 years of the Queen's reign. Millions of people participated in it and it was seen on TV by people from all over the world.
celebrated two birthdays
The Coronation of Britain's Queen Elizabeth II has been 69 years in June 2022. The Queen took the throne of Britain on June 2, 1953. With this coronation, she became the ruler of Commonwealth countries including Britain, Canada, Australia, New Zealand. A special thing happened with this and he also got the right to celebrate two birthdays. His original birthday is on 21 April, but the second birthday after the coronation is considered special by being the official birthday. The birthday of 17 June is celebrated with annual parades and people from all over Britain. In April 2022 itself, he celebrated his 96th birthday.
Ghana tour increases world stature
Even after winning the Second World War, Britain was weakened. The result of this was that the countries of the world in which Britain had colonized. He started moving away from there. In the year 1961, there was a time that elevated her stature as a queen in the eyes of the world. When a queen just 25 years old visited Ghana. Then this country, which became independent in 1957, was in the era of violence. There was a bomb attack only 5 days before this country of his. The ruler here agreed to work together with a young queen, and this made a deep impact on the Commonwealth countries. It is worth noting that this young queen was taken under her patronage by the stubborn Winston Churchill.
The queen of life who persists in difficulties
During her reign, she was not afraid of even great difficulties. He did not meet with PM Morgan Thatcher on many matters, but even then he ran power. When a landslide occurred in the South Wales Aberfan Coal Mine in 1966. In this, more than 100 children died in the mouth. Then he postponed the tour there, but he had to face criticism for this. She reached there a few days after this accident. He deferred this decision for almost a year when sister Princess Morget married the divorcee.
Perhaps after the marriage of Prince Charles and Diana in Britain's royal family and then Diana's death, she had to bear the criticism of the world, not only in Britain. The charge of Diana's death also came on the royal clan. But the Queen, not giving up, publicly expressed her sorrow. When Prince Harry and his wife Meghan Markle decided to step down from royal duties, without any delay, the Queen withdrew them from royal duties as well as taking back all 'Royal Highness-like' posts.
When the life partner was said goodbye
Queen Elizabeth II and Prince Philip completed 73 years of marriage and with this their Prince Philip said goodbye to them forever. 99-year-old Prince Philip died on 9 April 2021. During that time this royal couple was living at Windsor Castle in London during the Corona virus lockdown.
When the queen said my life is in your service
As Princess Elizabeth, she addressed the nation for the first time on her 21st birthday. His speech was broadcast on the radio from Cape Town. Then she said, "I declare that whether my life is short or long, I will always be devoted to your service."
'I declare before you all that my whole life whether it be long or short shall be devoted to your service.'

On her twenty-first birthday, in a speech broadcast on the radio from Cape Town, The Queen (then Princess Elizabeth) dedicated her life to the service of the Commonwealth. pic.twitter.com/0URU2tEPj8

— The Royal Family (@RoyalFamily) March 9, 2020
Some special moment of the queen is gone
The Queen of the United Kingdom did not have a passport. Because the same passports were issued to the citizens of the country, but they kept confidential documents with them.
In 1951, Elizabeth met US President Harry S. Truman as a princess. But in 1957 she met the then President Dwight D. Eisenhower on her official visit to America as Queen Elizabeth II.
Queen Elizabeth II addressed people through TV for the first time in 1957.
The popular music band 'The Beatles' went to Buckingham Palace to meet Queen Elizabeth II in October 1965.
Queen Elizabeth II visited China in 1986. This was the first time that the Queen of Britain had gone to China.
Neil Armstrong, Buzz Aldrin and Michael Collins, the first men to walk on the Moon on the Global Goodwill Tour, met Queen Elizabeth II at Buckingham Palace on October 14, 1969.
Queen Elizabeth II made the first royal visit to Australia in 1970.
Queen Elizabeth II invited South African President Nelson Mandela to Buckingham Palace in July 1996.
Also read:
Queen Elizabeth Health Updates: Britain's Queen Elizabeth's health deteriorated, PM Liz Truss said – the whole country is worried
Queen Elizabeth Health: The Queen's health is deteriorating, members of the Royal Family arriving at Balmoral Castle
,