World News
Zelensky furious over Elon Musk's proposal to stop the war with Russia, said- Come to Ukraine and…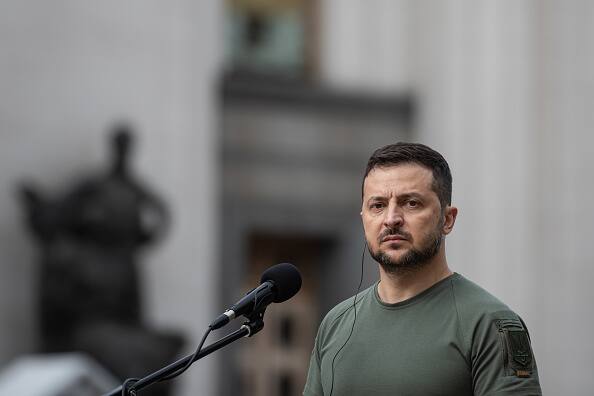 Volodymyr Zelensky on Elon Musk: These days, the new owner of Twitter, Elon Musk, is finding solutions to every difficult thing by conducting a poll on Twitter. They conduct polling on Twitter and work according to public opinion. Recently, he also conducted a survey regarding the Russia-Ukraine war. After this also gave his advice.
Although the advice of Elon Musk was not liked by the President of Ukraine, Zelensky, and he took a dig at Musk. Criticizing Musk's proposal to end the war, Zelensky invited Musk to visit his war-torn country.
Zelensky invites Musk
Referring to Musk, Zelensky said at the DealBook Summit for the New York Times, "I think either Musk is influenced by someone, or he speaks his own mind." Zelensky invited Musk and said that if you want to understand what Russia has done here, come to Ukraine and see it all. After that tell me how to end this war. Who started the war and when can it be ended?
News Reels
Zelensky polls Elon Musk
After this, Zelensky did a poll about Musk as well. Zelensky asked which Elon Musk do you like? Also keep two options in the answer. 1- Supporting Russia. 2- Supporter of Ukraine. Zelensky has made it clear that as long as Putin remains the leader of Russia, he will never negotiate with Russia.
What is the whole matter?
Musk had conducted a poll in October regarding the ongoing war between Russia and Ukraine. On this poll, he asked people to answer in 'yes' or 'no'. Four important things were kept in the poll to establish peace between the two countries. It proposed re-running a United Nations-monitored referendum in the Ukrainian territories occupied by Moscow, acknowledging Russian sovereignty over the Crimean peninsula, and giving Ukraine a neutral status.
read this also-
'Be prepared for more Russian attacks..,' Zelensky warns Ukraine's military and civilians, country grappling with power crisis